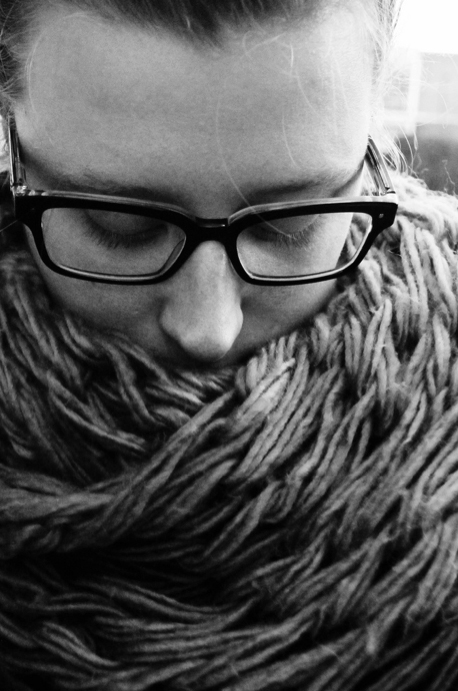 Sadness, like joy, anger and fear, is a normal human emotion. It is a gift from the Lord because it allows us to be conscious of who and what we love; we cannot experience love without feeling some sadness. People have noticed for millennia that going through periods of sadness or grief restores one's mental, emotional, and spiritual balance.
However, sometimes a person is unable to manage his sadness on his own. Depression exists for many individuals, often brought on by a traumatic experience or a chemical imbalance in the brain. The medical community has helped by defining the disease of depression as a physical ailment that begins in the brain, and is felt in all parts of the body in a variety of ways.
In many cases, depression is caused when there is an interruption in either the brain's production or reception of dopamine, the chemical that induces our feeling of joy.
There is a very real spiritual component to this ailment as well. As described in Divine Providence, "The state of the mind depends on that of the body. When the body is afflicted, the mind is as well, if only by being out of touch with the world" (142). It helps people to know that depression is a physical disease. It frees them from uselessly and harmfully blaming themselves for the ailment. It frees them to take a very wide view of what they can do to be cured. And it is quite common for depression to be cured if it can be attended to early in its appearance.
Therapists have a short, simple list of remedies for depression, although actually doing them requires more or less strength, courage and stamina depending on the severity of the illness. The list begins with physical behaviors – sleeping, eating and exercise in the right amounts in a structured routine. Then there is the mental skills – relaxation, focus, presence, attentiveness, which are grouped together as mindfulness practices. And finally, there is the spiritual component.
The spiritual component is not a physical discipline or a mental practice, although it needs to be expressed in our body and in our thought and feeling. An effective therapist will help the person identify their higher power, the Divine, God, or Lord as a loving, helpful, healing source of their life. And then the person seeks a spiritual sense of connection to their God. For instance, it is common for a person suffering depression to report that they feel forgotten by God.
The cure for depression involves all of these pieces. It is critical for there to be a stable, helpful relationship with God, a mindful way of thinking and feeling, and healthy behaviors. Each supports the other, and the cure is harder to achieve if one or more of them is not fully utilized by the person.
A typical scenario for a person is that they are traumatized by a loss. They can't sleep, eat poorly, and don't leave their bed, or at least their house, as much as a healthy person does. And then their thinking and feeling – the activity of their brains – is affected and they give a lot of time and energy to negative thoughts about themselves, their circumstances and the future (as distinct from sadness, anger or fear about these areas of their life). It is then that spirits associated with evil and false notions and desires are attracted to the person, and are able to attach themselves to the unconscious level of the person's spirit.
The cure for depression can begin in any one of these aspects or as a combination. A person who has had a strong faith – a significant sense of dependence on God and appreciation of His presence in their lives – can be encouraged by a spiritual guide or therapist to be mindful of that faith, and can be instructed to use energy, thought and feeling, to create a sacred space where they can spend time in devotion. Perhaps they use Scripture, music, guided meditation or singing to bring the benefits of positive spirits into their unconscious. These spirits will restore the person's balanced view of their life, and remind them of the inner strengths they have from their God.
A spouse or close family member can be with the person, and as they talk about the person's thinking and feeling, they are able to reflect the function and dysfunctional patterns of thinking. The person can be alerted to the connection they maintain between negative thoughts and feelings by a person listening carefully.
A friend can take the person to, or bring in, a meal of good food, and go with them for a walk. Or if there is a form of recreation the person has loved, a companion in that activity can be encouraging.
The cure is achieved when the person's spirit is fully engaged again in their thinking, feeling and acting. The person then not only feels connected to their God, but also to their community. They feel the fulfillment and joy of a life of usefulness, which is generated by an inner desire to love their God and do their neighbor good.
---
Clark Echols is a licensed counselor, and pastor of the Glendale New Church in Cincinnati, Ohio. For more information, visit www.clarkechols.com.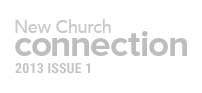 DAILY INSPIRATION
"Divine Providence has as its end in view a person's eternal salvation, thus not their great happiness in the world, not – that is to say – wealthiness and eminence which people during their lifetime think real happiness consists in."

Arcana Coelestia 6481